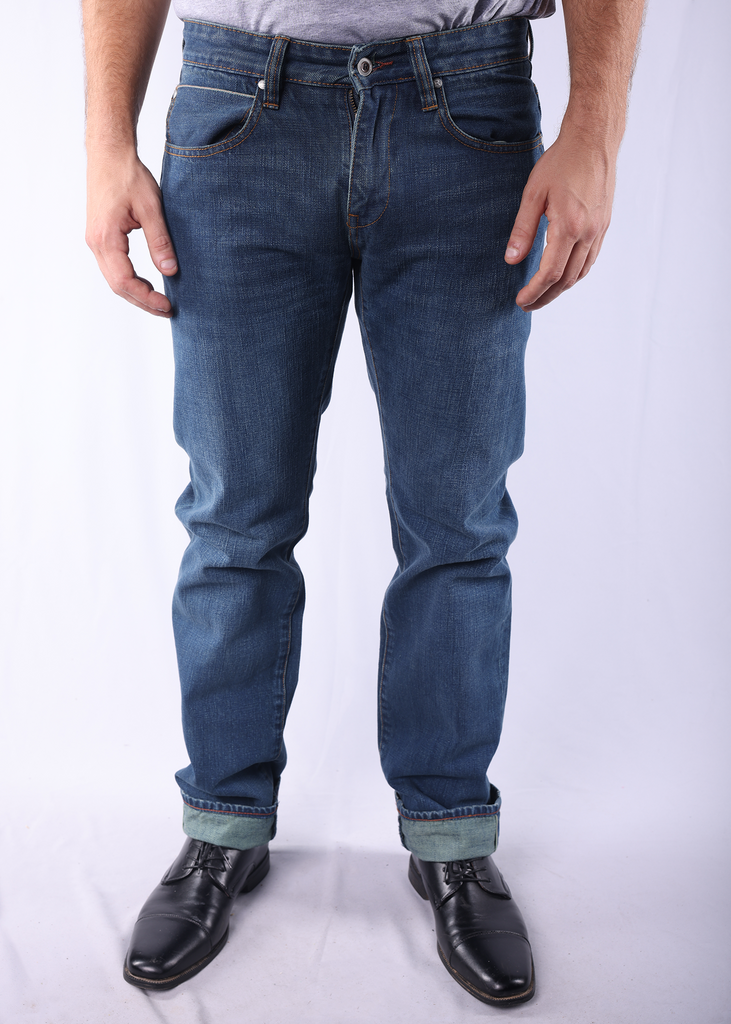 SELVEDGE | 5 pocket "selvedge" Jean
Selvedge denim is legendary.  It is a highly sought-after construction in the denim world. If you like 100% cotton, no-stretch, straight-leg denim, ROAD's SELVEDGE style is one for you. It features selvedge trim on the coin pocket and the two back pockets. Features light hand-brushing. It comes in our STRAIGHT FIT in 34" Inseam length only.  Below is a brief definition of selvedge denim:
Selvedge denim refers to a unique type of selvage that is made by means of using one continuous cross-yarn (the weft), which is passed back and forth through the vertical warp beams. This is traditionally finished at both edges with a contrasting warp (most commonly red); that is why this type of denim is sometimes referred to as "red selvedge." This method of weaving the selvage is possible only when using a shuttle loom.